Okay but really - why throw them out when you can make something cute like this?:
Okay, you can't make the little girl, she's ONE.OF.A.KIND let me tell ya! I'm talking about the skirt ;)
See! Now, for the life of my I cannot find the link that had the quick instructions to make this, but I'll try to explain as best I can :)
Edited to add: I found it! Here is where I got the inspiration (and instructions):
http://hawkeyejlp.blogspot.com/2011/01/conversation-skirt.html
1) sew the ties together from the end (V) to the top, slightly overlapping right over left and topstitching
2) determine the desired length of your skirt (I made Brylie's 11 1/2 inches knowing we'd wear things like tights and leggings underneath - make sure if you're making an elastic casing that you add those measurements to the length!) and cut
3) you can finish this off a couple of different ways - I chose to sew the first and last ties together as I did the rest of the skirt and then just sew a casing for elastic at the top. You can also sew in a zipper between the first and last ties and finish the top of using the skinny end of another tie.
Okay, so I'm no sewing teacher, but I hope that all makes sense :) If not feel free to give me a holler and I'll do my best to help you out!
I used 11 ties for Brylie's skirt (she wears a 5T) and it was perfect. After posting these images on facebook I found out that the ties belonged to a good friend's father who passed away last fall - she had just taken a boat load of them to the thrift store just a few days before I went in and got them! hehe
Anyway, I'm finding more and more things you can make with old ties, but this is by far my favorite! I think I'll look for some black and gold ties (our local school colors), make a longer skirt and not sew them all the way down so that they're "flappy" and have some movement! Fun!
I'm linking up to..........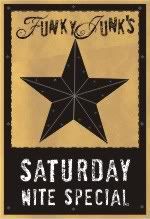 Thanks for visiting!